I had the awesome opportunity to attend a networking event for the fabulous Allison Inn & Spa, The event was beautifully planed by the wonderful Becky & Katie from No Ordinary Affair, Becky is based out of McMinnville, OR and have I told you how Great she is? Becky works so hard and does such a great job and is super efficient and thorough!!! I have worked with several wedding planners and I haveto say she is the best I have worked with and would recommend her to anyone looking for an event planner.
Ok…. so back to where I was going with this 🙂 Becky asked me to snap a few photos for The Allison Networking event and ofcourse I couldnt turn it down! The Allison Inn & Spa is Brand Spankin New and hasnt even finished building as of yet but plans to open its doors in September this year! I think it is fantastic that small towns like Newberg are bringing in some luxurious spots for Couples to get married and ofcourse get pampered! The event was catered by The Allison's own and the centerpieces were beautifully done by Leah at Sweet Nellies Flowers, such vibrant beautiful summer colors and I adored the Oranges and Limes inside the vases!! Kevin over at Mobile Music was the guest DJ, There was also a guest speaker; Randy & Amy from Bella Casa Real Estate Group !
After all was finishing up, The Allison was offering hard hat tours for those who wanted to check things out and I loved the hard hats and the vests! Thanks so much for allowing me the opportunity to meet some fabulous people!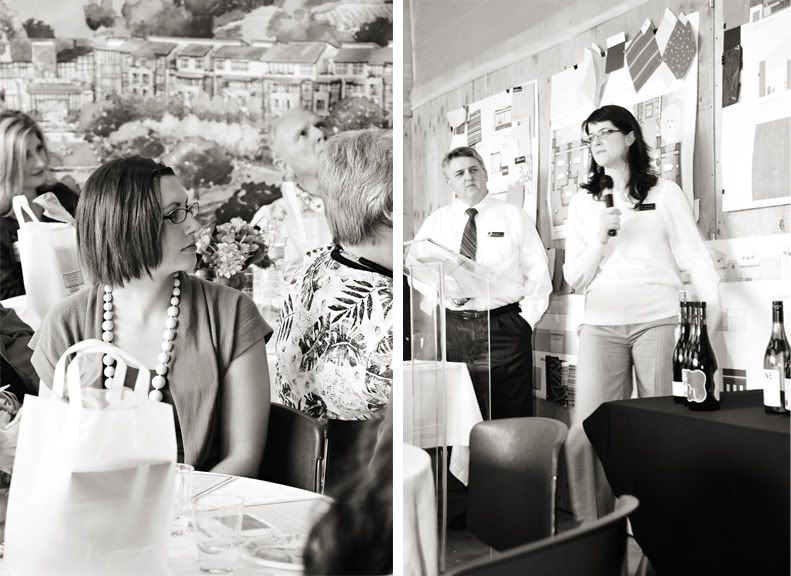 And lastly Becky, Katie & myself